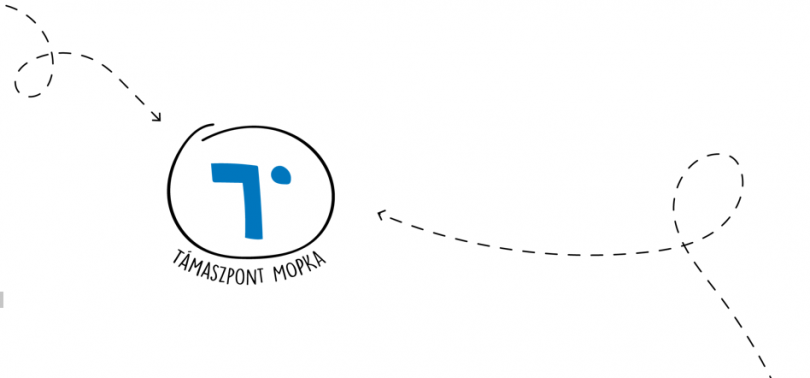 Travel days: 21.05.2022; 29.05.2022
Máriabesnyő, Gödöllő, Hungary
The goal of Támaszpont MOPKA (Támaszpont Public Foundation of Mental Health, Education and Prevention) is to empower youth to achieve their fullest potential and to participate in every possible aspect of life.
Connected to the goal our main activities are:
-Preventional activities
-Transmission / transfer of basic human values
-Maintaining a low-threshold community space
-Support international mobilities
-Advocacy
We are dealing with local, national and international youth work.
It is important for us to preserve the physical and mental health of youngsters.
General human values are important for us such as tolerance, solidarity, empathy, acceptance and inclusion, equal opportunities, partnership, openness, diversity, active citizenship, self-knowledge, self-reflection, assertiveness, culture of debate, constructiveness.
We are providing safe and quality forms of leisure time activities, providing information on topics affecting young people, and ensuring the continuous availability of our professional staff.
We are supporting youth to learn about the wider world / environment, multicultural learning and learning about different perspectives and habits, and also to evolve self-sufficiency and a proper self-knowledge.
An important part of our work is to assess the needs of young people, to reflect on them and to communicate them to decision-makers.
Concept of the project
During the week we are going to work with our own skills and competences and learn about what is needed to be a skillful and reliable group leader.
The whole concept of the training is learning by doing in a non-formal way. We are going to play a lot, fun makes it more enjoyable to learn. At the same time you also learn about several topics to give an idea for international youth exchanges as a theme. Our aim is to come up with a concept for a youth exchange for the near future where you have the opportunity to try yourselves as group leaders.
We also plan to give a wide array of tools that can be used for workshops on future youth exchanges.
During the week we get to know each other, map our skills and competences, make bonds through games, deal with topics such as human rights and sustainable development, and invite everyone to think together, share ideas, even games.
We ask each national group to prepare a little presentation for the intercultural night. Also one afternoon is planned for you to have us play, if you have a good activity, please share with us.
Attachment and more information
(Visited 113 times, 1 visits today)
Comments