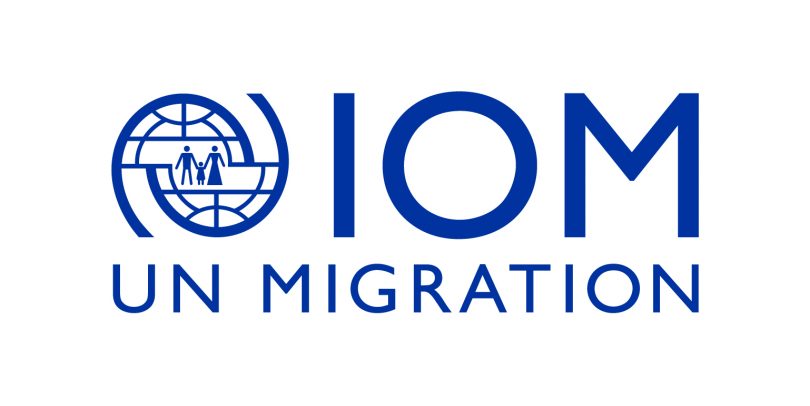 Duty Station: Sarajevo, Bosnia and Herzegovina
Application Deadline:  15 June 2022
Position Title: Finance and Administrative Clerk
Contract type:  SST Graded
Grade: G3
Starting Date: as soon as possible
Reference Code:  SVN 52-05/22
Established in 1951, IOM is the leading inter-governmental organization in the field of migration and works closely with governmental, intergovernmental and non-governmental partners. IOM is dedicated to promoting humane and orderly migration for the benefit of all. It does so by providing services and advice to governments and migrants.
IOM is committed to a diverse and inclusive environment. Internal and external candidates are eligible to apply to this vacancy. For the purpose of the vacancy, internal candidates are considered as first-tier candidates.    
Context
The International Organization for Migration (IOM) – the UN Migration Agency – is the leading inter-governmental organization in the field of migration and works closely with governmental, intergovernmental and non-governmental partners. IOM has been present in Bosnia and Herzegovina (BiH) since 1992, starting out in the basement of Koševo Hospital, where IOM organized medical evacuations for war-wounded individuals who could not be treated locally. Following the end of the war, IOM, together with the international community, continued to assist population of BiH in rebuilding their lives and working for a better future. Today, with a focus on building the capacity of the BiH government to manage migration, IOM is working with a wide range of governmental and non-governmental partners in a wide range of migration related areas.
Core Functions/Responsibilities
Under the overall supervision of the Chief of Mission (CoM) in Bosnia and Herzegovina and direct supervision of the Resources Management Officer (SRMO) and direct supervision of the Senior Finance Assistant; and, in collaboration with relevant units at Headquarters and the Administrative Centres, the successful candidate will be responsible and accountable for managing the resources management functions in Sarajevo office:
Maintaining and monitoring cash and bank balance sheets (BAM/EUR) as designated cash custodian, responsible for disbursing cash, recording all cash transactions.
Calculating DSA and reimbursement of private costs to IOM (telephone, mileage etc);
Compiling and submitting supporting documents for VAT refund;
Set up and maintain office files and reference systems according to standard procedures. Ensure proper and systematic filling of all posted payments and other accounting documents according to the established standards on E Filing.
Distributing mail received by post, separating received invoices and redistributing official mail correspondence.
Perform other duties as required.
All duties and responsibilities will be carried out in strict adherence to IOM policies and guidelines, including those related to confidentiality and data protection.
Required Qualifications and Experience
Education: Bachelor's Degree preferably in Business Administration or a related field, with one year of relevant work experience; or high school diploma with four years of relevant work experience.
Experience:
Proficiency in Microsoft Office applications e.g. Word, Excel, PowerPoint, E-mail, Outlook;
Prior work experience with international humanitarian organizations, non-government or government institutions/organization in a multi-cultural setting is an advantage.
Skills:
Attention to detail, ability to organize paperwork in a methodical way;
Discreet, details and clients-oriented, patient and willingness to learn new things
Language(s): Fluent English and one of the three languages of Bosnia and Herzegovina (Bosnian/Croatian/Serbian)
Required Competencies
The incumbent is expected to demonstrate the following values and competencies:
Values
Inclusion and respect for diversity: respects and promotes individual and cultural differences; encourages diversity and inclusion wherever possible.
Integrity and transparency: maintains high ethical standards and acts in a manner consistent with organizational principles/rules and standards of conduct.
Professionalism: demonstrates ability to work in a composed, competent and committed manner and exercises careful judgment in meeting day-to-day challenges.
Core Competencies
Teamwork: develops and promotes effective collaboration within and across units to achieve shared goals and optimize results.
Delivering results: produces and delivers quality results in a service-oriented and timely manner; is action oriented and committed to achieving agreed outcomes.
Managing and sharing knowledge: continuously seeks to learn, share knowledge and innovate.
Accountability: takes ownership for achieving the Organization's priorities and assumes responsibility for own action and delegated work.
Communication: encourages and contributes to clear and open communication; explains complex matters in an informative, inspiring and motivational way.
How to apply
Interested candidates are invited to submit their application (IOM PHF- Personal History Form and motivation letter) electronically by email to: [email protected]. Please be advised that only attached PHF will be taken into consideration and processed.
Internal candidates are to apply by sending Internal Application Form in attachment.
Please note that only the attached IOM PHF will be considered.
IOM CV Form – Personal History Form
Subject: SVN 52-05/22
ONLY SHORTLISTED CANDIDATES WILL BE CONTACTED
Applications must be received by 15 June 2022.
Posting period: 02 June 2022 – 15 June 2022
As part of the mandatory medical entry on duty clearance, candidates will be requested to provide evidence of full vaccination against COVID-19.
The appointment is subject to funding confirmation.
Appointment will be subject to certification that the candidate is medically fit for appointment, accreditation, any residency or visa requirements, and security clearances.
For all IOM vacancies, applications form qualified and eligible first-tier candidates are considered before those of qualified and eligible second-tier candidates in the selection process.
Vacancy is open to candidates residing in the country of the duty station or from a location in a neighboring country which is within commuting distance of the duty station. Candidates applying from another location outside commuting distance will be considered locally recruited and will not be eligible for allowances or benefits available to eligible internationally-recruited staff. In all cases, a prerequisite of taking up position as a staff member in the GS category is right of residence and right to work in the country of the duty station at the time of application.
(Visited 188 times, 1 visits today)
Comments