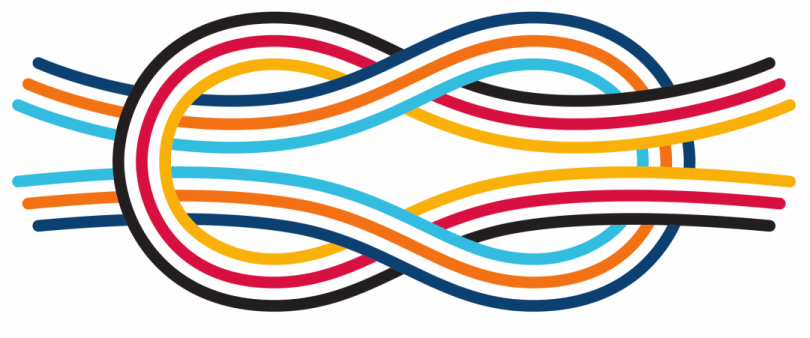 Training Course
1-5 June 2020 | Dublin, Ireland
There are many barriers to inclusion that present themselves across Europe. we will go beyond the confusion, and create a space to equip participants with non-formal learning tools to foster inclusion within their work with young people.
The essence of the training course is to equip participants with non-formal learning tools to foster inclusion within their work with young people with fewer opportunities.
The idea of the training is:
To explore how professionals from the youth field directly working with young people with fewer opportunities can promote inclusion within their practice. We will share non-formal tools that allow participants to promote social inclusion with young people with fewer opportunities. There will be an introduction to non-formal learning tools that can be used by youth workers committed to fostering a culture that embraces the values of diversity and inclusiveness within their communities and their target groups.
On completion of this training, participants will gain a toolbox for promoting social inclusion within their scope of work and influence. Participants will gain an understanding and knowledge of the "7 Pillars of Inclusion" and get equipped with tools to transmit this model into their everyday work. Participants will gain an understanding of inclusive youth work within Europe and specifically in Ireland by attending interactive workshops, platforms for dialogue and questions, study visits and meetings with key representatives from the youth sector active in Irish society. Allowing participants to explore how inclusion is promoted within these services.
The main objectives of the training are:
(1) To develop an understanding of what an inclusive society might look like with the knowledge of different approaches across Europe.
(2) To look into the challenges of promoting inclusion through case studies, brainstorming and share youth workers experiences on ways to best overcome them.
(3) To become enhanced in the field of non-formal learning (NFL) and to understand the main principles of NFL. Creating and finding tools that can be used to promote inclusion.
(4) To lay the basis for meaningful and cohesive relationships across Europe. Using the Erasmus+ and European Solidarity Corps programmes as a platform to promote inclusion and future collaboration opportunities for youth workers and young people.
Please note the arrival day will be 1st June.
Departure will be the morning of the 6th June.
Application deadline: April 17
Training overview: http://trainings.salto-youth.net/8645
This Training Course is for 24 participants from Erasmus+: Youth in Action Programme countries , Partner Countries Neighbouring the EU and recommended for Youth workers, Youth leaders, Youth project managers, Volunteering mentors, Youth coaches, This event aims to attract newcomers and experienced organisations who wish to expand their knowledge on inclusion and diversity and wish to approach it more strategically developing international and inclusive projects
Working language(s): English
Organiser: Leargas (National Agency)
Co-organiser(s): Salto T&C (SALTO Resource Centre)
Contact for questions: Carmel Walsh
E-Mail: [email protected]
Phone: +35318871202
Before applying please contact the NA of your residence country to check if it is involved in this concrete project and committed to cover travel costs. NB! Learn about possible participation fee and other relevant rules.
Costs
Participation fee
This project is financed by the participating National Agencies (NAs) of the Erasmus+ Youth in Action Programme. The participation fee varies from country to country. Please contact your National Agency or SALTO Resource Centre (SALTO) to learn more about the participation fee for participants from your country.
Accommodation and food
Unless specified otherwise, the hosting NA or SALTO of this offer will organise the accommodation and covers the costs for accommodation and food.
Travel reimbursement
Please contact your NA or SALTO in order to know whether they would support your travel costs. If yes, after being selected, get in touch with your NA or SALTO again to learn more about the overall procedure to arrange the booking of your travel tickets and the reimbursement of your travel expenses.
(Visited 108 times, 1 visits today)
Comments