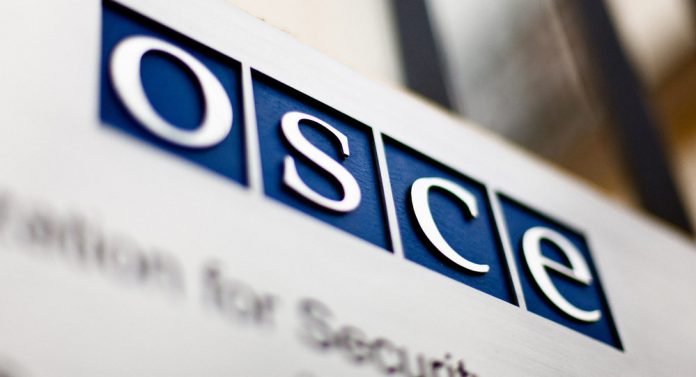 ISSUED BY OSCE Mission to Bosnia and Herzegovina
VACANCY NUMBER VNBAHG00967
VACANCY TYPELocal Contracted
FIELD OF EXPERTISE General Staff / Monitoring Functions
GRADE G5
NUMBER OF POSTS 2
DUTY STATION Sarajevo
DATE OF ISSUE 28 April 2021
DEADLINE FOR APPLICATION 25 May 2021 – 23:59 Central European Time (CET/CEST)
DATE OF ENTRY ON DUTY 20 July 2021
NOTE: Please note that this position is funded under an Extra-Budgetary (ExB) Project which runs until 30 March 2024.
The OSCE Mission to Bosnia and Herzegovina continues to play a vital role in strengthening the country's ability to foster a sustainable and stable security environment, to strengthen Bosnia and Herzegovina's governance, and to encourage its consolidation as a democratic society. The Mission supports political and education reform and works to promote and protect the human rights of all citizens of BiH.
The Project Assistant is based in the Head Office and works under the extra-budgetary project (ExB Project) Informed citizens and efficient mechanisms to fight and prevent corruption in the Democratic Governance Section of the Human Dimension Department. Under the supervision of the National Project Officer, should you be selected for the position, you will provide necessary administrative and logistical support for the preparation and implementation of the Project. You will work in close co-ordination with the Mission's staff, BiH institutions and international organisations on all project activities.
Tasks and Responsibilities
As the Project Assistant, should you be selected for the position, you will perform the following duties:
Project Assistance
– Supporting the Project implementation by carrying out logistical and administrative tasks in relation to the planning and implementation of the Project;
– Collecting and compiling reports related to Project activities;
– Assisting the supervisor in all phases of reporting on Project activities;
– Attending meetings and conferences in the capacity of a representative of the Project and writing reports on such events;
– Assisting procurement-related tasks and responsibilities;
– Maintaining close ties with key staff within relevant BiH institutions and liaises with international organisations.
Administrative/Secretarial Assistance
– Assisting in the planning and preparation of meetings and other events and organising travel arrangements;
– Entering relevant data into the Mission's records and providing related updates to Project staff when needed;
– Drafting correspondence in English and local language; preparing summaries of relevant documents, and assisting with other various administrative duties;
– Supporting the Translator/Interpreter when needed to provide additional translation/interpretation;
– Working closely with relevant Mission staff to ensure coherence and co-ordination in Mission activities relating to the Project;
– Performing other duties as assigned.
For more information on the work of the OSCE Mission to Bosnia and Herzegovina, please see LINK.
Necessary Qualifications
– Completed secondary education. Supplemented by formal studies in law, social sciences, languages or administration/office organisation;
– Four years of relevant work experience in the clerical/secretarial/administrative field and knowledge of modern office procedures;
– Some project management and/or project support experience;
– Experience in translating documents and reports;
– Knowledge of anti-corruption and democratic governance would be an advantage;
– Excellent oral and written communication skills in English and local language;
– Computer literate with practical experience in Microsoft applications.
Remuneration Package
Monthly remuneration, subject to social security deductions is 2,298.08 BAM/month. Social benefits will include participation in the Cigna health insurance scheme and the OSCE Provident Fund.
Appointments are normally made at step 1 of the applicable OSCE salary scale. At the discretion of the appointing authority a higher step may be approved up to a maximum of step 3 subject to specific conditions.
This position is open to citizens and permanent residents of Bosnia and Herzegovina only.
If you wish to apply for this position, please use the OSCE's online application link found under http://www.osce.org/employment. Please note that offline applications submitted via email, fax, or mail will not be considered.
Only short listed candidates will be contacted.
The OSCE retains the discretion to re-advertise the vacancy, to cancel the recruitment, to offer an appointment at a lower grade or to offer an appointment with a modified job description or for a different duration.
The OSCE is committed to diversity and inclusion within its workforce, and encourages qualified female and male candidates from all religious, ethnic and social backgrounds to apply to become a part of the Organization.
Please be aware that the OSCE does not request payment at any stage of the application and review process.
(Visited 247 times, 4 visits today)
Comments