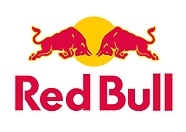 The Media Network Manager strategically plans the national communication approach as 'Red Bull's Editor in Chief' and selects relevant communication channels in alignment with national and global communication objectives. This position fulfills the role of a correspondent for the Red Bull Media House (RBMH). The Media Network Manager implements the global roll out of the Red Bull Media House, setting up Red Bull Media Channels in the field of TV, digital (online, mobile), radio and print and coordinates the implementation of these channels into the local marketing mix in order to maximize brand awareness and credibility.
YOUR KEY RESPONSIBILITIES:
Devlops a target-oriented, well balanced annual communications plan 

Manages the production of top quality locally relevant content and acts as Executive Producer for Red Bull in the territory

Monitors Red Bull media output according to international standards  

Builds fruitful relationships with the local media

Responsible for all aspects of the Red Bull's brand perception across internal and external digital as well as interactive media platforms

Strategically distributes local and international content to the appropriate media outlets in print, web and TV

Acts as a content developer, feeding editorially valuable productions into the global Red Bull content pool

Develops local digital programs which link with the global digital media strategy and the local business plan
YOUR EXPERIENCE:
At least 5 years' experience in communications or editorially-focused media within a fast-moving and dynamic environment 

Proven record in managing people is an advantage 

Full professional fluency in English with a track record of creating outstanding content in both English and the local language

Excellent editorial skills and instincts – a strong content creator who harnesses the ability to find the deeper narrative(s) within projects and tell them in various ways

Strong marketing understanding coupled with analytical ability to interpret market trends and assess project outcomes

Understanding the national media landscape (broadcast, print, web and new media), ideally already maintaining a strong network

Broad production knowledge (photography, moving images, live events)

Excellent professional communication and interpersonal skills

Exceptional influencing/networking capabilities
University degree in Marketing, Communications, Economics and/or a related discipline

Proficiency in English
Please find the full description at Red Bull Jobs. If you find this position interesting, please send us your CV in English via the application link below, no later than 17.06.2022.
The employer is PLANET d.o.o. who operate as the Distribution partner for Red Bull in Bosnia and Herzegovina.
Datum objave:
03.06.2022.
Trajanje oglasa:
14 dana (ističe 17.06.2022.)
(Visited 245 times, 1 visits today)
Comments