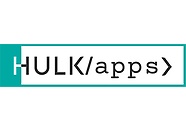 About HulkApps
HulkApps is amongst the leading experts in Shopify, stretching across three continents and numbering more than 180 employees. We care about our merchants, partners, and employees, which are part of more than 100,000 businesses worldwide. We are the go-to destination for Shopify merchants that are looking to grow their business. With a perfect blend of creativity and technical expertise, we've built a strong community that believes in teamwork, communication, and pushing our limits each time for our customers.
About You
We are looking for a highly proficient Marketing Director to lead the entire marketing department and overall strategy. You are highly experienced in leading a team of marketers, designers, and account managers. You have proven success building and scaling teams as well as growing the overall promotion and advertising efforts of brands.
Your Responsibilities
You would: 
Grow, manage, and oversee the entire marketing team.
Lead the development of our marketing plans while working closely with management, creative and content teams, with the goal to create an effective and efficient marketing strategy focused on growth.
Execute marketing campaigns, including design, tracking, results, and analysis
Create, develop, and implement marketing plans and strategies
Initiate and hold meetings on regular basis to present possible solutions in terms of possible challenges
Skills and Qualifications
Bachelor's degree in marketing, advertising, or communications
Outstanding accomplishment in senior marketing roles, as well as creating marketing campaigns
Experience with digital and print marketing, content marketing, and social media marketing
Proficiency in google ads, google analytics, google tag manager, facebook ad manager, email marketer, proficient paid search
Excellent leadership, communication, interpersonal and decision-making skills
Analytical and creative thinking
Creative and problem solving, with attention to detail
Team player
eCommerce / SaaS experience is a Plus
Lokacija: Sarajevo
Broj izvršilaca: 1
Datum objave: 14.06.2022.
Trajanje oglasa: 15 dana (ističe 29.06.2022.)
(Visited 117 times, 1 visits today)
Comments