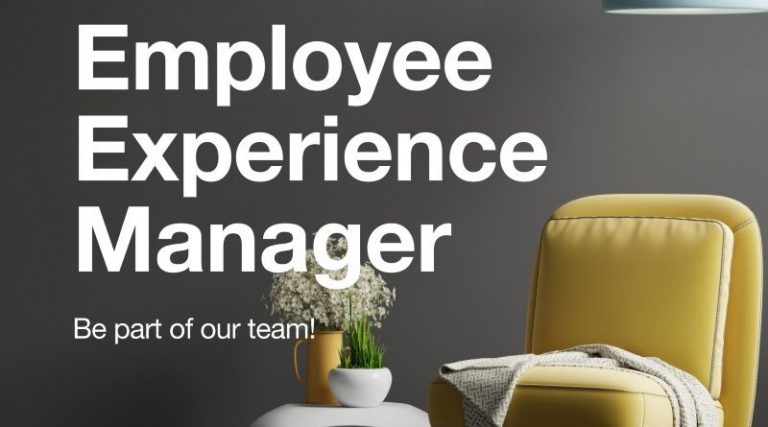 JOIN OUR TEAM IN BANJA LUKA!
You enjoy working with people and have previous experience building and executing HR strategies relating to engagement and employee satisfaction?
Then please carry on.
We're currently looking for Employee Experience Manager in our Banja Luka hub.
At Klika we take great pride in our culture of trust, open communication transparency, inclusion and caring about each individual employee. It's no secret that our team is continually and rapidly growing, encompassing colleagues from all over the world. Precisely because of that it is of paramount importance for us that each and every employee still feels valued, heard, connected to his/her colleagues and that they take advantage of all the awesome opportunities for career and personal growth that Klika offers.
That is where you as our Employee Experience Manager, come in.
Your roles and responsibilities
defining and implementing our Employee Experience strategy
listening to our colleagues at each stage of their employee lifecycle, identifying what matters most to them, and creating personalised, bespoke experiences.
implementing various activities that aim at and maintaining a positive, rewarding work environment
implementing and further perfecting our onboarding, offboarding and performance management processes, making sure that each employee's journey through the company goes as smooth as possible
developing and implementing employee rewards programs that recognize performance achievements and service anniversaries.
implementing activities that aim at connecting employees and strengthening the bond within our teams
identifying, developing and implementing initiatives to maximize employee engagement
creating ways to measure and assess engagement (for example, surveys, polls)
reviewing people practices and policies and their impact on the employee experience; identifying gaps and pain points in communication, policies and procedures and offering recommendations for improvement
creating proactive approaches to well-being in the organisation in order to drive physical and mental well-being
making sure financial decision-makers understand the business benefits of investing in various people/culture programs and tools
Requirements
previous experience in designing and implementing initiatives that aim at improving the employee experience is a must
previous experience building and executing HR strategies relating to engagement and employee satisfaction is a must
technical skills and knowledge across a range of HR disciplines, including talent management and learning and development
an educational background in psychology is preferred, but not eliminatory
excellent interpersonal skills as you primary focus will be interacting with employees and organizational management
strong analytical abilities, in order to accurately assess employees' needs, evaluate feedback, and translate those into actionable recommendations to improve an organization's work environment
ability to empathize and actively listen
being trustworthy, reliable and dependable: our colleagues need to be able to count on you to help them with the potential problems and issues they may face during their employee journey.
P.S. Although we are nearly 200 employees strong, you won't be responsible for every one of them. You will be given a fair share of teams to work with, so you can truly connect with them and work together in creating a culture of genuine professional growth and work-life balance.
And did we mention that you will be part of a team of three Employee Experience Managers?
What next?
If you're ready to be a part of a team that works together to achieve both technical and personal greatness, be sure to hit apply. We will carefully select all the candidates for the next steps. For detailed info on our hiring process, be sure to check out our Careers page.
Apply here. 
Questions?
Not sure if you're the right person for this? You need more info about the project or us? Don't worry, I'm here for you 🙂 Be sure do drop me a message whichever way you like:
(Visited 144 times, 1 visits today)
Comments