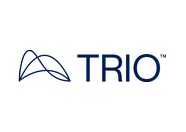 JUNIOR FINANCE ADMINISTRATOR 
Location: Sarajevo | 

Department: Finance & Accounting | Reporting to: Finance Team 

Manager
Alfa Energy Group is an international energy consultancy based in London, with offices in 
Frankfurt, Chicago, and Sarajevo. We build business energy strategies for clients and keep them running. Our mission is to help clients find suitable energy and water supplies, and we guide them towards the best use of them.
The role of Junior Finance Administrator requires professionalism and high attention to detail to 
ensure success. Candidates need to have excellent verbal communication skills and be hardworking, patient, and self-motivated with the ambition to deliver successful results to both themselves and the group.
Responsibilities 
Commission data entry 

Processing and monitoring of sales invoices 

Management of monthly commission exercise 

Commission query resolution 

Credit control 

Commission admin support 

Processing contracts into internal data systems within a set time frame 

Setting up future cash flows as per payment plan agreements 

Issuing invoices to suppliers and clients 

Processing commission data 

Working well with and developing key contacts with energy suppliers and internal 

stakeholders

Commission payment distribution to internal and third parties 

Query management resolution in a timely manner 

Actively thinking of ways to improve service and the department 

Additional responsibilities as required by the team leader 
Experience and Skills  
Excellent verbal and written communication skills in English – Essential 

Microsoft Office knowledge – Essential 

Strong Excel skills – Essential 

Computer literate – Essential 

Strong attention to detail – Essential 

Accuracy and responsibility – Essential 

Excellent communication skills – Essential 

Education background in economics/finance/administration – Desirable 
This is a tremendous opportunity for any applicant. If you feel that you meet the criteria above, please send your application through the Alfa Energy Group website at:
Energy Trading Company d.o.o. is an equal opportunity employer. 
Datum objave:
16.06.2022.
Trajanje oglasa:
30 dana (ističe 16.07.2022.)
(Visited 230 times, 1 visits today)
Comments