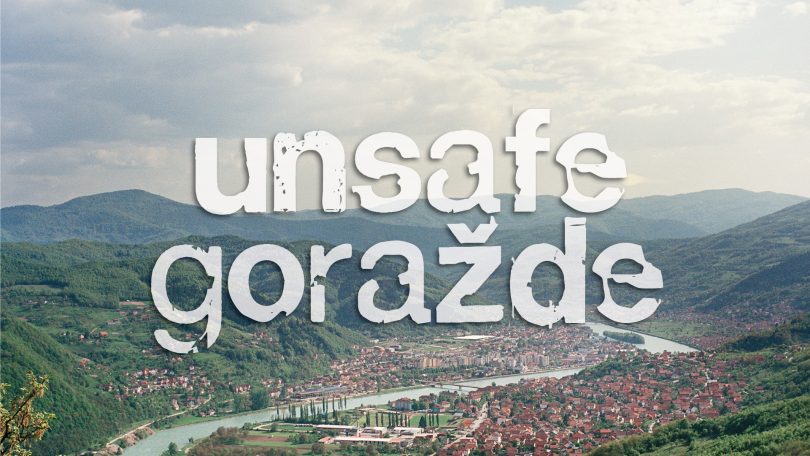 We are honored to invite you to the premiere of our first documentary film UNSAFE GORAŽDE directed by Enrico Dagnino.
The film tells the story of the city of Goražde and its inhabitants who survived the Bosnian war defending their homes against all odds. It will premiere in Goražde on May 9 2022 at 20:00 at the city's cultural center, marking the 30th anniversary of the beginning of the siege in 1992.
UNSAFE GORAŽDE follows Fuad Fule Bavčić, a retired economist and war veteran who spent the war years in the besieged city before joining his family in Sarajevo in 1996. What emerges from the film is a collective story of courage that ultimately speaks of love for family, city, and country.
The film was realized by Kuma International in partnership with Brodac Gallery and funded by the International Relief Fund for Organisations in Culture and Education 2021 of the German Federal Foreign Office, the Goethe-Institut and other partners.
You can watch the movie trailer here: https://www.youtube.com/watch?v=vPsq4Xc1-JM
The film is part of the UNSAFE GORAŽDE project promoted by Kuma International with Enrico Dagnino, Fuad Fule Bavčić and Quentin Fagart. We initiated it with the aim to collect war memories and testimonies, explore archives and interview war veterans and different members of the civil society who bravely defended their city from aggression.
The project was developed across different media. Besides the documentary film, a photo exhibition accompanied by a publication will open in Goražde onMay 10, 2022 at 18:00 at Gradska Galerija Goražde.
Thank you and we hope you will join us for the premiere.
(Visited 33 times, 1 visits today)
Comments