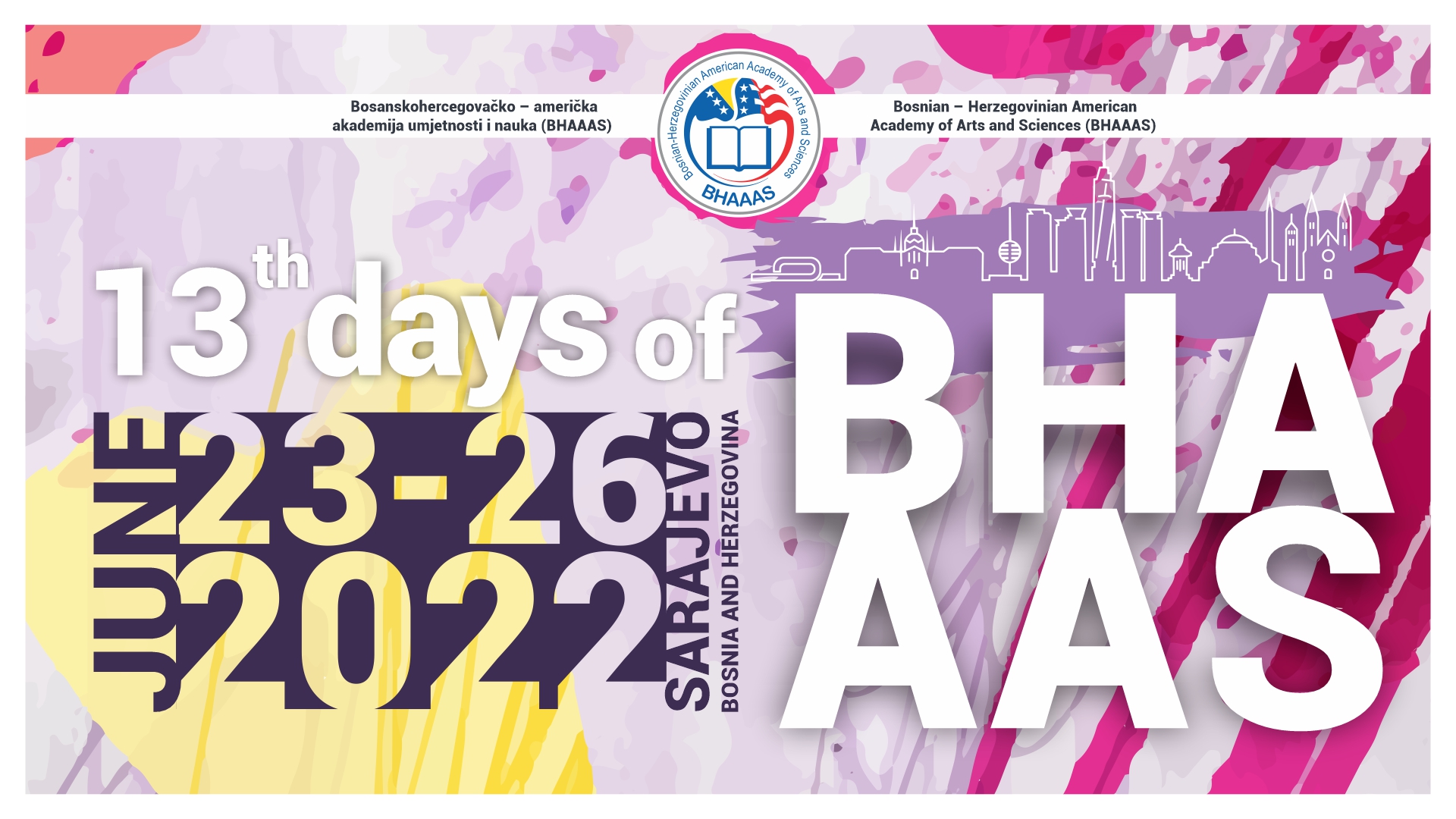 The Days of  BHAAAS (Bosnian-Herzegovinian Academy of Arts and Sciences) event is the largest annual scientific gathering in the Western Balkans region and School of Economics and Business Sarajevo is partner and co-organizer of the Conference. As such, the 13th Days of BHAAAS in June 23rd-26th 2022 is committed to the importance of sustainability and interdisciplinarity as the main themes of this year's event.
Accordingly, we are organizing an International Conference on Sustainable Development – ICSD 2022 as part of the 13th Days, which will include the following symposia:
Sustainable Urban Development: Designing Smart, Inclusive and Resilient Cities (Architecture, Urban Planning and related fields)
Quadruple Helix Approach to Sustainable Development (Social Sciences, Humanities and related fields)
Sustainable Civil Engineering (Civil Engineering and related fields)
Accepted papers will be published by Springer – a leading global scientific publisher, in a new edition titled "Interdisciplinary Advances in Sustainable Development".
We welcome all academics, researchers, professionals, and students to submit a full research paper for the conference by January 30th.
Please click here for the call for papers and more information.
For any additional questions, please feel free to contact [email protected]
(Visited 63 times, 1 visits today)
Comments