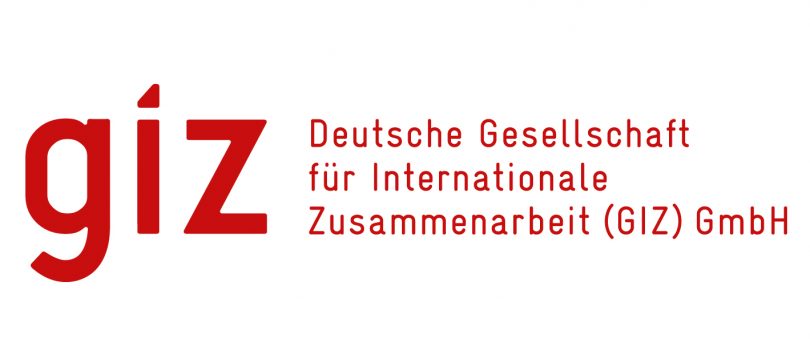 Deutsche Gesellschaft für Internationale Zusammenarbeit (GIZ) GmbH,Open Regional Fund for South-East Europe Foreign Trade (ORF FT), offers the following vacancy:
Advisor Quality Infrastructure (m/f/d)full-time employment in Sarajevo
Duration: February 2022 – January 2023 (with possibility for prolongation)
The Open Regional Fund – Foreign Trade aims to support the implementation of the trade and competitiveness reform agenda in the signatory countries of the Central European Free Trade Agreement (CEFTA) in line with the requirements of the EU approximation process. The Output on quality infrastructure (QI) is dedicated to strengthening core aspects of the QI system's full alignment with EU requirements to stimulate the free movement of industrial goods, notably through an improved market surveillance system. The interventions will follow a sector approach and be structured around a mutual recognition agreement for certificates of conformity assessment between the CEFTA economies to facilitate trade and reduce costs for enterprises.
The key responsibilities of the incumbent are: 
Contribute to assessment on the competence of responsible QI bodies in selected sectors
Advise in cooperation with local/international consultants, national and regional partners from QI institutions on how to align to the EU acquis and improve their abilities to implement the new regulations
Advise two regional QI networks, one specifically on market surveillance, that support exchange of information and experience on QI related rules and regulations for the selected sectors
Draft rules and procedures for a regional database for the exchange of information on dangerous products (modelled after EU Safety Gate)
Assist the process to design a mutual recognition framework for certificates of conformity in selected sectors between the CEFTA parties
Draft terms of references; conclude, supervise and coordinate subcontracts
Implement project activities in coordination with team colleagues in the CEFTA economies
Candidate qualifications, skills and preparedness:General qualification:
Completed university degree in engineering, economics, law, or other relevant field
Sector competences: 
Familiarity with the requirements of the EU in the alignment process concerning the free movement of goods (Chapter 1)
In-depth know-how of technical regulations in the relevant QI sector, in particular for industrial products
Good understanding of working mode and procedures of conformity assessment bodies and market surveillance authorities
In-depth know-how of the EU's product regulation, in particular of electric products and machinery is an advantage
Management competences:
Min. 5 years of relevant job experience in one or more sectors of QI (standardization, accreditation, conformity assessment, market surveillance) in e.g. accreditation or conformity assessment institutions, business organizations or in the public sector
Methodological competence:
Experience in the conception of (multi-stakeholder) events as well as in moderating analog and digital events and dialog processes
Excellent conceptual and strategic skills, ability to present complex issues in an understandable way
Strong intercultural competence and communication skills
Strong computer literacy
Excellent command of English
Regional competence:
Regional working experience and familiarity with CEFTA working structures in is an asset.
Other competences:
Language requirements: Fluency in English (fluency in German is considered as asset)
Readiness for regular business trips in South-East European countries.
We are looking forward to hearing from you what motivates you to work in our project.Please forward your application until 10.01.2022, to GIZ Office BaH by E-Mail:
[email protected]
Keyword: Advisor Quality Infrastructure including the following information:
Application letter
CV in English (European format)
References
Only short-listed candidates will be contacted for interviews. Short-listed candidates might be asked to bring certified copies of their diplomas and work certificates.
GIZ is an equal opportunity employer and welcomes applications from all interested groups without any discrimination!
Lokacija: Sarajevo
Broj izvršilaca: 1
Datum objave: 27.12.2021.
Trajanje oglasa: 14 dana (ističe 10.01.2022.)
(Visited 91 times, 1 visits today)
Comments