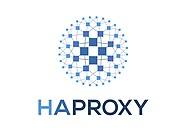 Job Description: Digital Marketing Specialist
We are looking to hire an experienced person who will join our marketing team to deliver the best solutions for our growing company. We are looking for stars – self-motivated, self-organized, and flexible candidates, people who will be participating in the planning, development, and implementation of the company's marketing plan. In this role you will manage our online presence, run campaigns across multiple channels, advise on SEO strategy, collaborate on increasing demand generation, work to improve our marketing automation processes, and other related marketing activities.
Primary responsibilities:
Work with our team of content creators, designers, and developers, as well as our sales team to deliver an effective marketing strategy

Collaborate on building a strategy for generating website traffic using an inbound methodology

Propose website optimizations to convert more traffic into leads

Deploy focused marketing campaigns across multiple channels

Plan and execute online advertising campaigns with sales and product teams

Run remarketing and retargeting campaigns across multiple platforms (Google ads, social media, email, etc.)

Analyze the data and feedback and improve our strategies

Manage, maintain and update websites to ensure the design remains fresh and the content continues to drive interest from targeted audiences

Improve and manage online content, considering SEO and Google Analytics

Keep track of website analytics and KPIs and actively respond to them

Manage A/B website testing to optimize conversion

Monitor trends and provide new ideas to stay ahead of the competition

Automate marketing and sales processes with Salesforce and HubSpot

Generate critical reports for sales team

Improve and maintain the lead scoring process
Proven work experience in digital marketing is strongly required

Strong English communication (written and verbal) skills

Deep understanding of digital marketing channels

Experience with SEO/SEM and Google Analytics

Experience with online marketing and sales tools like HubSpot and Salesforce

Technology marketing experience, or at least experience in B2B tech marketing role

Demonstrated ability in the execution of successful marketing programs in a B2B environment

Self-starter able to work on their own without day-to-day oversight

Strong creative, strategic, analytical, organizational and personal skills

Ability to manage multiple projects and priorities

Friendly and professional attitude

A clear vision of honesty, positivity, and personal responsibility

Flexible hours when working on projects with our international teams
Technical university degree

Marketing experience within the SaaS/Tech industry

Experience with Open Source or product and service offerings

Experience with web or graphic design
Please email your CV and cover letter via option "PRIJAVI SE NA OGLAS" and we will get back to you as soon as possible. 
Datum objave:
23.05.2022.
Trajanje oglasa:
30 dana (ističe 22.06.2022.)
(Visited 126 times, 1 visits today)
Comments