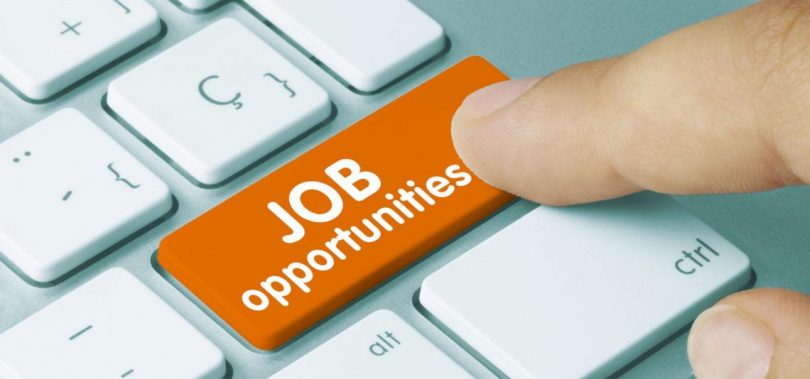 TERMS OF REFERENCE FOR EXTERNAL PROVISION OF SERVICES FOR CREATION OF THE COMMUNICATION PLAN AND MEDIA PROMOTION / COMMUNICATION
for the project
"Increase awareness on importance of COVID 19 vaccination with special focus on Roma communities"
Engagement period: May – December 2022 (5-10 working days)
According to the Government from January 3, 2020 to December 28 in 2021, 288,876 cases of COVID-19 and 13,365 deaths were confirmed in BiH, which puts BiH among the countries with the highest mortality rate from COVID-19. Despite the measures and the lack of mass testing, in 2020 BiH recorded a high number of infections and a record high number of deaths, which continues in 2022.
The complexity of the health system in FBiH, issues with procurement of vaccines, related corruption cases, misinformation about the harmfulness of certain vaccines against COVID-19 as well as other barriers resulted in a very small number of vaccinated Roma.
According to Kali Sara survey conducted in 2021, less than 1% of Roma have been vaccinated and 70% of respondents answered negatively to the question would they get vaccinated. Some of the reasons are that they believe that vaccines are not safe, good for human health or that it is a way to be "chipped".
Project intervention have aim to increase awareness on importance of COVID-19 vaccination with a special focus on the Roma community. Kali Sara will conduct pre and post research in the Roma community in order to identify barriers and obstacles and to measure the impact of
project activities at 6 project locations in FBiH. The research will consist of desk research, research in the Roma community as well as meetings with representatives of institutions.
The situational analysis will serve for establishment of a dialogue with representatives of relevant government and public health institutions. Kali Sara will organize 13 consultative Workshops with municipal authorities, healthcare institutions, Red Cross FBiH, Civil Protection, Federal and Cantonal Institutes of Public Health, Federal and Cantonal Ministries of Health with aim to remove barriers and obstacles in the vaccination process for members of Roma community. Six consultative workshop will be organized at the beginning of project analysis in each target location and six at the end of analysis. At the 13th workshop, Kali Sara will gather all institutional representatives to jointly define recommendations for the campaign aimed at the increase of the COVID-19 vaccine uptake.
Work experience in communication and / or in social and behavior change communication campaigns
Previous experience in public health communication and advocacy, experience in the area of immunization is an asset
Experience in community outreach and engagement
Professional networks and contacts with key public health professionals and influencers
Proficiency in media content creation and management, particularly social media platforms
Experience in working with civil society organizations, international organizations in BiH etc.
Excellent presentation and training skills
Experience in working on Roma inclusion issues is considered an asset
Communications, journalism, multimedia studies or social studies is considered an asset
The application should consist of:
Description of previously implemented similar activities and list of references,
CV(s) of team members
Sample of at least one research and communications related activity/report that the Contractor managed previously
Financial proposal
In order to assess the starting situation and the success of the planned initiative, it is planned to conduct a study which will gather quantitative and qualitative data in line with the main project indicators.
The Expert (s) will:
prepare a draft of Communication Plan to promote the importance of COVID 19 vaccination with special focus on Roma communities based on the results of research conducted by the Main Researcher on the Project (obstacles and barriers);
prepare the final version of the Communication plan (Prepare Overall Communication Objective (s), define target groups, communication messages, communication tools and indicators of achievement, time table of activities, resources);

contribute to the Communication plan activities implementation and monitoring

create original content: articles, texts, infographics, contribute to identifying and establishing synergies and cooperation with other internal and external activities in order to multiply the effects and reach of the set communications objectives, etc.

publish new articles for the web portal and social media;

participate in the development of the Project Media event and potential outreach initiatives based on the Communication Plan;

use the Communication Tools developed for the Project participate in the development of the Project Media event based on the Communication Plan;
Expected results:
to technically lead the process of effective and feasible Communication Plan creation and implementation
to prepare a draft and final Communication plan (Prepare Overall Communication Objective (s), define target groups, communication messages, communication tools and indicators of achievement, time table of activities, resources
to finalize Communication Plan based on UNICEF input.
NB: Format and length of the plan will be discussed in advance with Kali Sara and UNICEF.
Agree work plan with the Consultant
Coordinate with the Consultant
Provide requested working materials to the Consultant
Provide administrative and logistical support to the Consultant
Supervise implementation of activities in the field and coordinate between researches and UNICEF.
Ensure access to data and relevant information to researchers.
The activities will be conducted from May – December 2022 with 5 to max 10 working days for creation of the Communication plan. Timeline of other activities will be defined by the Communication plan. The exact timeframe will be defined upon finalisation of the plan by Project partners.
The contractor must indicate the prices he/she is offering to Kali Sara – Roma Information Center as part of the contract, including the currency.
Note 1: Contractor/s need to take into account travel and all other expenses related to their assignments as those will not be separately reimbursed.
The Contractor will report directly to the Project Manager.
Sanela Bešić
Executive Director
Kali Sara – Roma information center Dolina2/3, 71000 Sarajevo, BiH Tel/fax: +387 33 265 885
email: [email protected] www.kalisara-ric.ba
(Visited 65 times, 1 visits today)
Comments